New characters are here! The ban on the anime design of the original character has also been lifted!
As the original character of the TV anime "RWBY Ice Queendom", it holds the key to the main story.
Information on Shion Zaiden, a hunter specializing in Grim "Nightmare", has been lifted!
Hiroki Nanami will play the role of Shion Zaiden!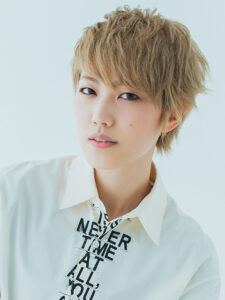 [Comment from Hiroki Nanami]
It is such an honor to play Shion Zaiden in "RWBY: Ice Queendom".
Since he is an original character, I was really looking forward to every recording session to see how he will be involved in the story
and what kind of character he is.
How this Nightmare Hunter will become involved with Team RWBY is still a mystery,
and I am very curious about future developments.
With the beautiful worldview of "RWBY", a story that draws you in, and many great characters,
there's lots to see! Please look forward to the anime broadcast!!
In addition, the characters of the original "RWBY" series, the Schnee family and Adam Taurus, will also appear!
Watch the broadcast to see how they get involved in the work.
▼ Click here for character information
https://anime.team-rwby-project.jp/en/character/